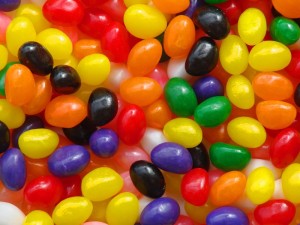 Here is an interesting article about a family who stopped eating sugar for an entire year. The article was written by Eve O. Schaub, Special to Everyday Health. 
The article begins…
Once upon a time, I was healthy – at least I thought I was.

Sure, I lacked enough energy to get me through the day, but with all the commercials on TV touting energy drinks for America's tired masses, I always assumed I wasn't the only one suffering. And sure, everyone in my family dreaded the coming cold and flu season, but again, I thought come January everyone develops some degree of germophobia.

At least, that's what I thought until I heard some disturbing new information about the effects of sugar. According to several experts, sugar is the thing that is making so many Americans fat and sick. The more I thought about it the more this made sense to me – a lot of sense. One in seven Americans has metabolic syndrome. One in three Americans is obese. The rate of diabetes is skyrocketing and cardiovascular disease is America's number one killer.

According to this theory, all of these maladies and more can be traced back to one large toxic presence in our diet… sugar.
The article concludes with the results of a sugar free year… Increased energy, less illness, significantly better school attendance. One family member reports that having a sugary pie after going so long without sugar actually made her sick.
But when we ate the decadent multi-layered banana cream pie my husband had requested for his birthday celebration, I knew something new was happening. Not only did I not enjoy my slice of pie, I couldn't even finish it. It tasted sickly sweet to my now sensitive palate. It actually made my teeth hurt. My head began to pound and my heart began to race. I felt awful.

It took a good hour lying on the couch holding my head before I began to recover. "Geez," I thought, "has sugar always made me feel bad, but because it was everywhere, I just never noticed it before?"
To read the article in its entirety go to My Family Stopped Eating Sugar for a Year and This is What Happened.
How about you? Could you go without sugar for an entire year? Could your family? What is sugar doing to you?
Thoughts? Opinions? I would love to hear from you.