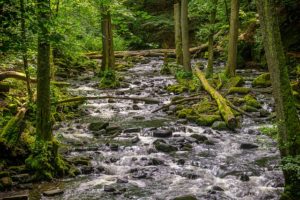 This post was written by Kristin Barton Cuthriell, LCSW
(For a limited time, I am giving away a free digital copy of my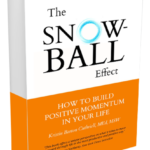 book, The Snowball Effect: How to Build Positive Momentum in your Life. HERE)
Too often we allow joyous moments to slip away without stopping to appreciate them. We may be worrying about what we should be doing or what we will do next. Those good moments are often missed because our mind is everywhere except the present. Beautiful things may be right there in front of us, but we will miss it because we are not savoring the moment.
A beautiful blue sky. A yellow butterfly. The smell of spring rain. A friendly smile from a stranger.
One happiness tool that you can use right now is called savoring. So what is savoring?
Savoring is an evidenced based positive psychology tool that involves intentionally noticing and appreciating the positive aspects of our lives. Savoring amplifies the beauty in life creating positive emotion.
Here is a wonderful example of savoring written by Helen Keller.
I wondered how it was possible to walk for an hour through the woods and see nothing of note. I who cannot see find hundreds of things: the delicate symmetry of a leaf, the smooth skin of a silver birch, the rough, shaggy bark of a pine. I who am blind can give one hint to those who see: use your eyes as if tomorrow you will have been stricken blind. Hear the music of voices, the songs of a bird, the mighty strains of an orchestra as if you would be stricken deaf tomorrow. Touch each object as if tomorrow your tactile sense would fail. Smell the perfume of flowers, taste with relish each morsel, as if tomorrow you could never taste or smell again. Make the most of every sense. Glory in all the facets and pleasures and beauty which the world reveals to you.
—Helen Keller
Use your senses to help with savoring. Go on a walk or image yourself in a beautiful place. What do you see? What do you hear? What do you smell?
Dive deeper! Live happier! For a limited time, I am giving away a free digital copy of my book, The Snowball Effect: How to Build Positive Momentum in your Life. HERE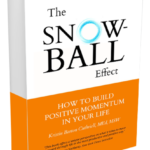 I am also offering a video course to help you live a happier more fulfilling life.
The course is made up of over 30 videos (each video 2-10 minutes in length). To get the Free book, go to https://thesnowballeffect.com/course. You will then have an opportunity to get the course.
You will learn..
How to let go of anger.
How to better love yourself.
How to stop impulsive and explosive reactions.
How to move past fear to move forward.
How to live with vision. 
How to live with gratitude.
How to savor the moment. 
As you approach the day, try to find something to savor.
You are worth it!