Our community grieves the loss of seventeen-year-old Mark Rodriguez. Mark was shot and killed Friday evening on his way home from his school's graduation festivities when a nearby gunman began shooting randomly. Although the newspapers may report that this was a random event and Mark was in the wrong place at the wrong time, Mark's father says there was nothing random about it because God has a plan. His life and his physical death serve a higher purpose.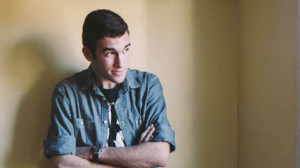 Over the years I have gotten to know this family through many mutual friends and through our son's sporting events. On Sunday I had the opportunity to attend a gathering at Mark's school as a grief counselor. The event, with over 400 students, parents, and teachers, moved me beyond words.
Mark was a terrific student, a talented musician, an amazing photographer, a courageous leader, and a kid of great faith.  Mark loved God and he recently wrote a blog post about heaven.
Blog post written by Mark Rodriguez                                                                                                                                                          
4.05.14
Heaven

I've been meditating on heaven a lot lately, and I must say, it wells my eyes with tears of joy every now and then. What a beautiful thought that one day, I will be completely in the presence of God and will actually be able to feel the magnitude of all his love and peace with no earthly fears or worries to distract me. The joy that I feel now, the serenity I feel now, will finally be made perfect.

The presence of God here on earth is enough to make me shudder in wonder. I've had some incredible moments in life that can only be explained as miracles where I see my Abba, my Father move in love for me so powerfully; it brings me to my knees in amazement. To think that one day I will be perfectly and totally in his presence….I'm definitely going to need a heavenly body because the joy he fills me with now sometimes makes me feel like I'm about to explode!

I love the image of Heaven because it is perfect, perfect peace. Every quarrel, every hurt, it's all gonna be resolved. All of God's children will be together and we won't hurt each other anymore; we'll finally understand how to love perfectly. And the fact that we'll all be worshiping the Lord together in one place, forever….that amazes me.

It makes me so excited to think of the wedding feast awaiting us when we go to be with the Lord. I imagine streets filled with rejoicing, loud trumpets, wedding bells….I'm sure it'll be far more incredible than I can comprehend now, and I love that.

God is super good. I can't wait to be with him forever

When we arrive at eternity's shore
Where death is just a memory and tears are no more
We'll enter in as the wedding bells ring
Your bride will come together and we'll sing
Please see the related articles below.
My thoughts and prayers go out to this amazing family. We know Mark is at "perfect peace" as he so perfectly put it.
Related articles
Wavy TV 10 Interviews Mark's father