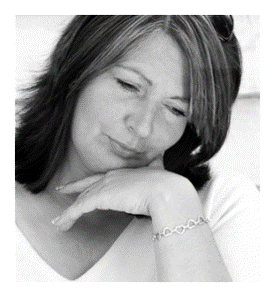 Let's face it, we don't like rejection. Rejection can shake us to the core and wake up strong feelings of insecurity. Because connection to others is one of our most basic human needs, feeling rejected can threaten our sense of safety and survival, causing us to feel a lot of emotional pain and anger.
Reframing rejection, or looking at it in a different way, can often help reduce the pain. Take a look…
Rejection means one or any combination of the following things.
There is a lesson that I can learn.
It really isn't the best fit for me.
It is a blessing in disguise. There is something better for me waiting around the corner.
The timing isn't right.
It wasn't personal.
Here is what rejection does NOT mean.
I turn into a resentful bitter shell of who I use to be.
I sink down into a pit of self-pity.
I give up.
I allow others to define my self-worth.
I am flawed.
If I so much as entertain any of the things that rejection is NOT, I miss out on the lesson to be learned, and I miss out on the opportunities that have yet to present themselves.
Joel Osteen writes,
"Don't let other people, systems, or circumstances influence your estimation of your value. You may have gone through some traumatic, painful experiences in which somebody mistreated you, used you, or rejected you. Maybe your husband or wife walked out on you and you went through a bitter divorce. Maybe a good friend turned on you for no reason, and you feel alone and worthless. Or, maybe you felt rejected as a child, and you are living with feelings of guilt and shame. Perhaps you've even convinced yourself that the negative things that happened in your past are all your fault, that you deserve nothing but heartache, pain, guilt, and condemnation.

Friend, nothing could be farther from the truth."
Joel Osteen, Your Best Life Now (Faith Words: New York, 2004), 68.
If you feel like you need to improve your own feelings of self-worth, please check out my book, The Snowball Effect: How to Build Positive Momentum in Your Life. It is available in soft cover and kindle edition. Kindle edition is only $3.03. Click here for more information.
You are worth it!