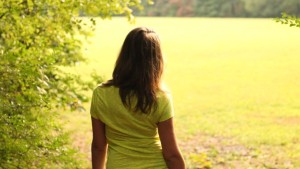 Invaluable Lessons
It has been 11 years since Peggy Nolan was diagnosed with breast cancer. Peggy says in a January 20, 2015  Huff Post Life Lessons blog post , "My diagnosis, two surgeries and year-long treatment to eradicate this dreadful disease from my body taught me invaluable lessons that I'm sharing with you. These lessons may help you reduce your risk of being a new breast cancer statistic or a recurring case in 2015 and beyond."
One lesson Peggy learned… Stop Caring About What Other People Think About You.
Peggy states,
"Here's the truth everyone needs to hear and more than once because it will take many times for it to sink in. Breast cancer drove home the lesson that what other people think about me is none of my business. Nope. In fact I spent so much time worrying about what Billy, Bob, and Sally thought of me that I never gave myself permission to just be me. Because, oh my good golly, what if they didn't like me? Oh dear. Talk about unnecessary self-imposed stress. I recognized this as wasted energy. There are some people on this planet that don't like me and that's okay. There are some people I don't like and that's okay, too. Breast cancer taught me to focus my time and attention on the people I love and who love me."
Below you will find a list of the 11 invaluable lessons that Peggy learned from having breast cancer.
1. Make Healthier Nutrition Choices
2. Be Physically Active
3. Set Healthy Boundaries
4. Stop Tolerating the Bad Behavior of Other People
5. Say 'No' When You Really Mean No
6. Stop Caring About What Other People Think About You
7. Stop Caretaking
8. Take 100% responsibility for Every Choice and Decision You Make
9. Stop Asking Permission to Live Your Life the Way You Desire
10. Radical Self-Care is a Necessity
11. Create the Life of Your Choice
To read Peggy's post in its entirety, click on this link  11 Invaluable Lessons I Learned From Having Breast Cancer. We can all learn something here. Thank you, Peggy!
http://www.huffingtonpost.com/peggy-nolan/11-invaluable-lessons-i-learned-from-having-breast-cancer_b_6435594.htm
Image Source: onely.org