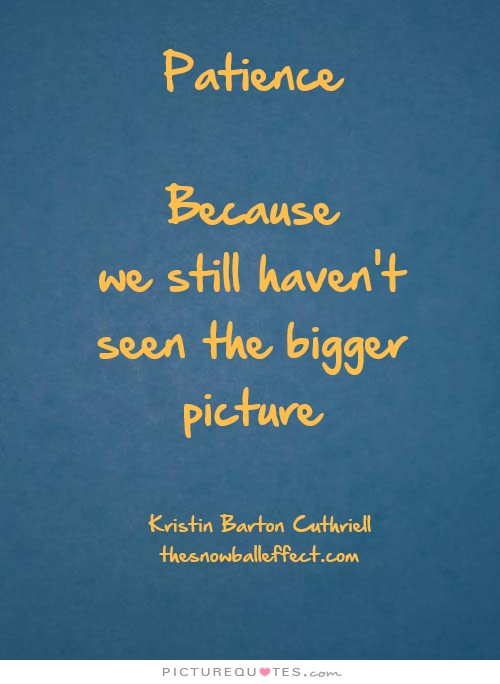 Having patience can be very difficult- especially during our darkest times. But if we can remember that we don't always see the bigger picture at that moment. And new doors don't always open as soon as we expect them to. And the pain sometimes lingers longer than we want it to.
But this doesn't mean new doors won't open. They will.
And this doesn't mean that the pain won't fade. It will.
Patience