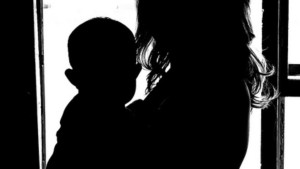 Last Sunday I was given a very special Mother's Day present from Michael Simone, the pastor at Spring Branch Community Church. Pastor Simone asked me to come speak to his large congregation about being an effective and/or courageous mother. When he honored me with this invitation (and I was very honored), the professional side of me was very excited because I have spent the last twenty-four years working with families and researching relationships, but the mother and more insecure side of me thought…. Give a talk on being an effective mother? I don't have it all figured out!  Just ask my kids. But then…..I decided to practice what I preach.
Look at progress not perfection. No mother is perfect. No human is perfect. There are no failures, just successes or opportunities to learn. You get the picture.
And then I was ready to put a talk together to honor mothers, aunts, grandmothers, nannies, coaches, teachers, and anybody who has instructed, nurtured, cared for, and made a difference in the life of a child. And I was also ready to share 5 things about being a mother that I have learned along the way. If you are interested in listening to the auto, here is the link:  Spring Branch Mother's Day Talk.
And to all of you who have made a difference in the life of a child, Happy Belated Mother's Day!
<3 Kristin