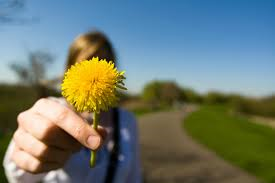 Recently one of my clients, a young woman who has been suffering from years of depression and is getting much better, shared the following with me.
Today is a gift. That is why it is called…. the present. Appreciate today. 
Today I will view the present as a present and appreciate today!
Have a great one!
Kristin
Photo source: lonelyplant.com