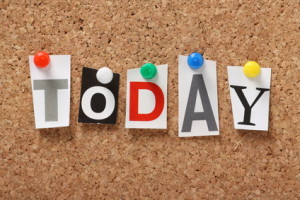 For those of you who read my latest post, you know that I have been reading John Maxwell's book, Sometimes You Win Sometimes You Learn. This morning I woke up at 6:00 am, poured myself a cup of hot tea, and opened the book while waiting for my teenage daughter to come downstairs for breakfast.
It is still dark outside. The house is still quiet. Maxwell's words speak to me.
"The secret to any person's success can be found in his or her daily agenda. People grow and improve, not by huge leaps and bounds, but by small, incremental changes." Maxwell goes on to say, "Teachable people try to leverage this truth by learning something new every day. A single day is enough to make us a little larger or a little smaller. Several single days strung together will make us a lot larger or a lot smaller. If we do that every day, day upon day, there is great power for change."
How will you approach your day?
Post Source: Maxwell, John. Sometimes You Win Sometimes You Learn (New York: Center Street, 2013), 118.