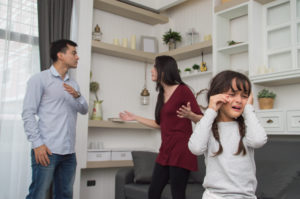 Most relationships are not all good or all bad. There are usually many good qualities in the relationship with some room to grow.
The problem comes when unhealthy patterns of behavior and communication become the norm. These patterns begin to erode the trust in the relationship and resentment rears it's ugly head. Over time, this resentment causes the unhealthy patterns to grow- breeding more resentment.
The first step to fixing any problem is identifying it. Identifying an area of needed growth within ourselves or our relationship is a strength. None of us are perfect. Those of us who are willing to grow become better.
Below you will find four signs that your relationship may need some help.
Tit-for-Tat is Present- When you or your partner bring up a concern or frustration the response is a counter attack. Rather than feeling truly heard and understood when you bring up a complaint, you find that you are defending yourself. For example, you tell your partner that you would like him or her to put the phone down during dinner one night, and he or she responds by bringing up a time that you were looking at your phone.
Intimate Disclosures Are Used as Weapons- When you or your partner get really angry, something sensitive that was shared with great honesty and trust is brought up to shut the other down. This going for the jugular, erodes trust in the relationship. Why would you or your partner ever want to open up again if it might be used against you? For example, you tell your partner about something you have done in your past that you regret, and it brings you shame. In an argument one evening, your partner becomes angry and brings it back up to hurt you.
FREE VIDEO: 5 Tips How to Fight Fair.
Explosive Anger is Present- Yelling is common. Doors may be slammed. Fingers are pointed. In a healthy relationship, conflict should be discussed without yelling. Time-outs are taken before explosions. When one person is yelling, the other remains calm. With the right skills this is very possible.
Opinions and Feelings are Invalidated-  When you share your feelings, you are told that you do not or should not feel that way. If you share your opinion with you partner, you are told you are wrong unless it aligns with your partner's opinion. You rarely feel heard and understood. In a healthy relationship, feelings are validated and understood. Partners know how to validate opinions that differ from their own. They know how to agree to disagree. They seek understanding and feel understood.
If you can identify with any of these unhealthy patterns or think your relationship may need a little help, I encourage you to check out my free video 5 Tips How to Fight Fair. You do not need to be married to benefit from this video. It can help all relationships!
This post was written by Kristin Barton Cuthriell, who is a licensed clinical social worker who specializes in relationships. Kristin has been working with couples for over 15 years. She is also the author of the book,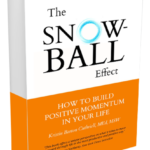 The Snowball Effect: How to Build Positive Momentum in Your Life. Get a free PDF copy of the book here.