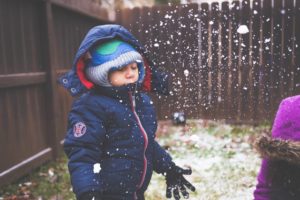 Written by Kristin Barton Cuthriell, LCSW
Mom's Words of Wisdom
When I was twelve-years-old my mom told me to slow down and not try to grow up so fast. I had a few friends who had matured a little earlier than me, and I wanted to be like them.
I also had a brother that was older than me, and I wanted to be able to do the things that he was doing.
"Don't try to grow up too fast." I can still hear it. She must have said it a lot.
Almost four decades have gone by since she gave me that advice, and I am definitely not in a hurry anymore. But with that said, I can still apply her advice. Not just to younger people, but to myself.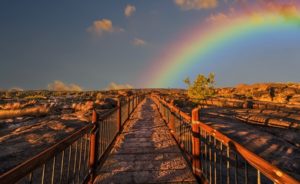 Appreciate the moment. Accept where you are at the present time. Make an intentional effort to not allow the stress in life to steal the joy. Stop and smell the spring in the air. Slow down long enough to soak in a sun set. Look at the blue sky. Listen to the birds. Observe the fluttering of the butterfly. Study an individual snowflake. Smell the rain.
These were the things that seemed magical to us as children. Our adult burdens steal that magic if we are not incredibly intentional.
Look for it. It is still there. Use all of your senses and soak it up. Don't try to grow up too fast. Find the good in this moment.
If you could use a little added inspiration, chapter nine in my book, The Snowball Effect: How to Build Positive Momentum in Your Life, is called Waking Up to the Magic that Surrounds You.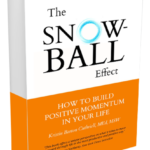 For a limited time, I am giving away a FREE  DIGITAL COPY of my book HERE.