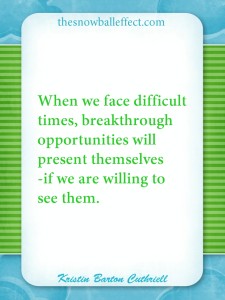 "I have come to believe that all my past failure and frustration were actually laying the foundation for the understanding that have created the new level of living I now enjoy today."  -Tony Robbins
Victim: They have ruined my life.
Empowered Person: I will not allow another person to ruin my life.
Victim: I am a loser.
Empowered Person: I will learn something from each setback and I will grow as a result.
Victim: I can't.
Empowered Person: I will find a way.
Victim: Nothing ever works out.
Empowered Person: Why does it seem like nothing ever works out for me? What is my part in this? What do I have to do differently?
Victim: It seems like all men (women) end up abusing me. I go from one toxic relationship to another. I give up!
Empowered Person: Not all people are abusive. What am I doing to draw these people into my life? I am determined to work on myself so that I attract emotionally healthy people.
Victim: I deserve better. (But I do nothing about it.)
Empowered Person: Life rewards action. What I am going to do about it?  Here is what I can do. I can first accept where I am and what I have. It is what it is(for now). Then I can decide what to do and then DO it.  Just thinking that I deserve better does nothing but bring me down. I have a choice. I can let go of what I have and find something better, I can work to improve what I have, or I can focus with gratitude on the good of what I already have.
Written by Kristin Barton Cuthriell, MEd, MSW, LCSW
Kristin is a licensed psychotherapist and author of the book, The Snowball Effect: How to Build Positive Momentum in Your Life. To find out more about The Snowball Effect and how to turn your momentum around,click here. In The Snowball Effect, Kristin combines real life moving stories about people who have endured extreme hardship and learned how to experience joy again. She also offers easy to digest tools and techniques to get us moving in the right direction.
Related articles