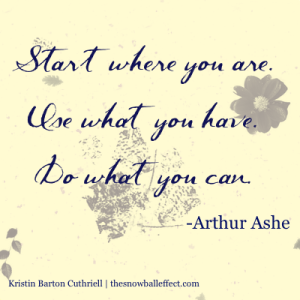 1. Successful people know that every decision divides. If you pick blue, some people are going to be upset you didn't pick red. If you go right, some are going to dislike you for not going left. If you say no, some will say you should have said yes. If you say yes, some will disrespect you for not saying no. The bottom line is… You can't please everyone. You never will. If you know that every decision divides, you will be more likely to do what is right for you rather than what someone else wants you to do. Successful people know this and worry less about pleasing everyone.
2. Successful people know that life rewards action. They know that making a decision to do something and actually doing it are two different things. There may be lots of talking and planning, but without action nothing happens.
3. Successful people acknowledge what isn't working. Successful people refuse to do the same thing over and over and expect different results. They are very aware of what works and what doesn't work. When they find what doesn't work, they make changes to find things that do.
4. Successful people are open to feedback. When they feel themselves becoming defensive, they observe what is going on within themselves rather than immediately reacting to their emotions. They are able to analyze the feedback and try to figure out whether they want to ignore it or use it to grow personally.
5. Successful people establish healthy boundaries. Remember Cousin Eddie in the movie, National Lampoon's Christmas Vacation? Cousin Eddie is a great example of someone who clearly has poor boundaries and just doesn't get it. Having healthy boundaries means that you know where you end and another begins and you don't cross that line. Successful people not only respect their own personal boundaries, but they respect the boundaries of everyone they meet.
6. Successful people always look at the big picture. They know that emotions and situations are temporary. They know that mistakes and failures provide learning opportunities. They do not allow their mistakes to define them, but they do learn from them. They know that the events in their lives are just snapshots- just a piece of a very large puzzle that we do not yet understand. Successful people don't judge their life by  one season. They know there is a much bigger picture slowly unfolding.