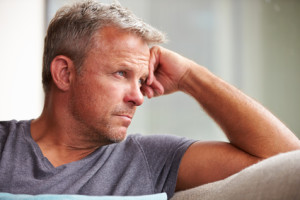 What is the difference between people who get back up ready for success after being defeated and those who seem to fail and never really bounce back? Yes, having an "I can do it" attitude is important, but that will only get you so far. The key to success after feeling defeated takes more than perseverance. There is something else….
The difference between people who fail and continue to spiral down and those who get back up and continue to gain positive momentum is….. humility. John Maxwell put it so well when he said, "The difference is inside. It's the spirit of an individual. Those who profit from adversity possess a spirit of humility and are therefore inclined to make the necessary changes needed to learn from their mistakes, failures, and losses. They stand in stark contrast to prideful people who are unwilling to allow adversity to be their teacher and as a result fail to learn."
People who possess a spirit of humility are able to look at themselves after a mistake, a setback, or a loss and ask themselves, "What can I do differently?" Prideful people, on the other hand, have their insecurities and their ego in the driver's seat. When adversity strikes they immediately want to look outside themselves. They blame others and their circumstances because it feels too threatening to look internally. Because of their lack of humility, they miss out on an opportunity to learn.
Having a spirit of humility is having a spirit of learning. In John Maxwell's book, Sometimes You Win Sometimes You Learn, he discusses characteristics of unteachable leaders and says, "these characteristics are often the Achilles's heel of leaders."
Maxwell writes these characteristics in question form so that the readers can better apply them.
Do you tend to believe you know it all?

Do you tend to think you should be in charge?

Do you sometimes believe the rules don't apply to you?

Do you believe you shouldn't fail?

Do you tend to believe you get things done all by yourself?

Do you believe you are better than others with less talent or status?

Do you think you are as important as or more important than the organization?
If you answered yes to many of these questions, you may not have a spirit of learning. The most important thing is to remember that change is possible, and the first step to change is identifying what it is you need to change.
Lou Brock said, "Show me a guy who is afraid to look bad, and I'll show you a guy you can beat every time."
Remember:
"Success lies not in eliminating our troubles and mistakes but in growing through them and with them." -John Maxwell
Post Source: Maxwell, John. Sometimes You Win Sometimes You Learn (New York: Center Street,2013), 19-22.