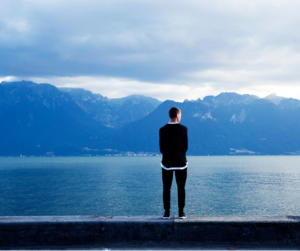 We may not be able to control stressful circumstances in our lives, but we can control many of the negative symptoms that often accompany these difficult times.
We have the power to chose how we are going to cope with the unavoidable stress that life sometimes throws our way.
There are certain things that we must make sure we are not doing, if we are to eliminate the negative symptoms that often come with stress.
(For a limited time, I am giving away FREE digital copies of my book , The Snowball Effect: How to Build Positive Momentum in Your Life.   GET IT HERE NOW! ) 
12 Things to Stop Doing During Stressful Times 
Drinking alcohol. Drinking too much alcohol actually increases anxiety the next day. You may have escaped for several hours, but you have actually made your anxiety worse and put yourself at risk for many other negative consequences.
Forgetting that emotions and situations are temporary. Ask yourself, "Will this matter one month from now, one year from now, five years from now?" Many times we are anxious about things that will not matter to us in the future. It is important to look at the bigger picture.
Jumping to the worst case-scenario. Often we worry about things that will never happen.
Sitting too much. Exercise is proven to reduce stress.
Eating junk foods. The food we eat affects our mood and our nervous system.
Drinking caffeine. Caffeine will increase anxiety.
Watching suspenseful shows. During stressful times, it is important to try to calm the nervous system. Certain shows will exacerbate it.
Looking for things on the internet to confirm your worst fears.
Spending time with negative people. It is important, especially in stressful times, to spend time with positive, hopeful, uplifting people. Their energy is contagious.
Putting spiritual growth on the back burner. Fight fear with faith. Use this as a time to grow spiritually.
Forgetting to take deep breaths. Deep breathing relaxes the sympathetic nervous system which is activated when our brain perceives a threat. Breathe in for four. Hold for four. Exhale for four.
Holding onto judgement. Let go of how things ought to be or how things should be. There is great power in accepting things as they are and deciding what to do moving forward.
Remember to let go of the things you cannot control and focus on the things that you can.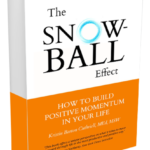 For a limited time,  I am giving away FREE digital copies of my book , The Snowball Effect: How to Build Positive Momentum in Your Life.   GET IT HERE NOW!
The paperback is $19.95 on Amazon. Please check out the five star reviews HERE.
This post was written by Kristin Barton Cuthriell, LCSW.