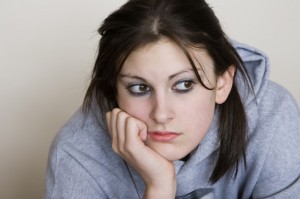 Fighting depression is a recipe. Doing one thing different alone may help and it may lead to more change, but to really fight the beast you need a recipe.
Because depression steals your energy and your motivation, following the recipe can be very difficult. But if you really want to get better, you will need to force yourself to follow it anyway.
The Ingredients for Fighting Depression
Getting a medical evaluation and possibly medication.

Working out and getting lots of exercise.
Challenging depressive thinking (Research cognitive distortions and cognitive behavioral therapy).
Growing spiritually/praying/meditating.
Seeking therapy and finding a support group.
Eating healthy foods.
Maintaining a consistent sleep routine. (Go to bed early and wake up early)
Keeping a gratitude journal.
Avoiding alcohol.
Doing the opposite to your emotion. (You feel like isolating yourself to your house so you force yourself to get out and get support.)
Taking a shower and getting dressed every morning.
Volunteering and giving to the community in some way.
If you leave out one of these ingredients, your recipe will not be complete and you may continue to suffer. Your depression is like an enemy that will make many of these things difficult and unappealing. You must fight your depression by forcing yourself to do them anyway.
Too many people try one or two things and give up. They may take medication and leave out all of the other ingredients and wonder why they do not feel better. It is important to remember that you can't bake a cake with flour alone. It is the combination of things that make the cake complete.
If you have found other ingredients that you feel should be added to this recipe, please comment below. Other people can benefit from your knowledge and experience.
Additional Resources
The Snowball Effect Cognitive Behavioral Therapy
The Snowball Effect A Cognitive Behavioral Approach
Psychology Today Cognitive Distortions
The Mayo Clinic Cognitive Behavioral Therapy