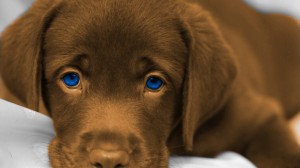 "I believe in integrity. Dogs have it. Humans are sometimes lacking it." -Cesar Millan
Live With Integrity
Living with integrity requires us to align our behaviors with our values. It requires us to first figure out what it is that we truly value and then deliberately practice making our actions match our principles. This is much harder than some may think. We may value honesty, but are not always truthful. We may value good health, but drink too much, eat too much, or let another day slip by without getting any exercise. We may value time with family, but spend the time we have with them on our phone or otherwise distracted. We may value God, but spend very little time trying to nurture that relationship and grow spiritually. We may value marriage, but save only crumbs for our relationship.
The more congruent our actions are with our values, the greater peace of mind we will feel.
Live With Self-Compassion
We may try to live with integrity, but slip up sometimes. We are human so it is going to happen. As long as we take responsibility for our actions, learn from our mistakes, and refuse to repeat damaging patterns of behavior over and over again, there is no need to wrap ourselves in shame which creates great pain. Having self-compassion rather than continually beating ourselves up will lead to greater peace of mind.
If we live with integrity and at the same time practice self-compassion, we will dramatically increase our peace of mind.
Remember: Focus more on progress rather than always demanding perfection.
Remember Remember : Positive growth takes deliberate practice.
Remember Remember Remember: Some people just go through life while others grow through life.
Remember Remember Remember Remember: WE CAN'T HIDE FROM OURSELVES. Although we may try really hard.
Image source: Shrapy K
This post was written by Kristin Barton Cuthriell, MEd, MSW, LCSW. Kristin is a licensed psychotherapist and author of the book, The Snowball Effect: How to Build Positive Momentum in Your Life.