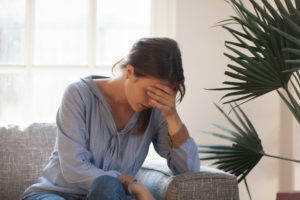 Do you or a loved one experience explosive anger? If so, you are not alone. The stories and evidence based tools in this article may help!
Whatever is begun in anger ends in shame. —Benjamin Franklin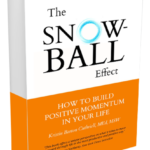 (This is a free excerpt from my book, The Snowball Effect: How to Build Positive Momentum in Your Life. For a limited time, I am giving away FREE digital copies of the book with an option to dive deeper and get the video course.) GET IT HERE NOW!
Sarah wept as she relayed the events of her morning during our usual Tuesday afternoon session. She said Suzy, her six-year-old daughter, had been running late again. She told me that Suzy had not liked what she had fixed her for breakfast that morning and had thrown herself on the floor when Sarah had told her to eat it anyway. Sarah reported that Suzy had acted more like a two-year-old than a child who was about to turn seven. "Everything with her is just so difficult," she said with tears rolling down her face.
Sarah continued, "I was just so frustrated, and I began to yell at her. I screamed awful things. I told her that my life was so much easier before she was born." Now Sarah was sobbing. "You should have seen the look on her face after I said that. She looked destroyed." Sarah went on to tell me how much she loved her daughter but that she often said such soul-damaging things to her during explosive outbursts of frustration. Dropping her head into her hands and in a voice no louder than a whisper, Sarah confided, "I feel as if my anger has really crushed her spirit."
Sarah is not alone. At one time or another, we have all said or done something that we wish we could take back. We may not blurt out the same things that Sarah says when she is angry, but many of us can relate to reacting in the heat of the moment. We respond in ways that bring us so much regret. We hurt relationships, we hurt ourselves, and we hurt the ones we love most. Sometimes the consequences of our impulsive behaviors are lifelong. If we want to move forward and become the best version of ourselves and have a higher quality of life, we must practice letting go of intense emotional reactions that do nothing but cause us and others pain.
There is a lot of confusion about anger. People often assume that all anger is "bad" and must be avoided at all times. They do not realize that anger can be a healthy emotion. It often tells us that something just isn't quite right. Anger is often a red flag that signals to us that our personal boundaries are being crossed in some way. Many times it is anger that finally gets people to leave abusive relationships, and it is the lack of anger that gets people into those relationships in the first place. Think about it. People who feel their anger and validate their emotions are not likely to stay in situations where they are being mistreated. They trust the red flags, and their anger is the confirmation that something isn't quite right or maybe even really, really wrong. If we did not feel our anger at all, we would not be able to protect ourselves and be vulnerable to those who may want to cause us harm.
Take our cat, Happy, for example. My children chose the name Happy because we got her from the SPCA as a Happy New Year present back in 2005. Although she is named Happy because of the New Year, she is the happiest cat that I have ever encountered. Happy is what the SPCA called a "special needs kitty" because she is 100 percent deaf. She was very sick when she was taken to the SPCA at only a few weeks old, and her illness caused her to lose her hearing. Whether her extreme happiness comes from her lack of hearing, her natural disposition, or both, we don't know. What we do know is that Happy is never fearful, always content, always purring. She shows no emotion other than happiness.
Now, this makes for a terrific pet, but Happy is unable to protect herself, because she has no fear or anger response. She has tried to jump on the vacuum totally oblivious to its loud roar, and she has slept peacefully in a room full of seven-year-old children dancing to music. One day she accidently got out of the house and ran up to a barking dog, causing the stunned dog to stop barking. The dog actually paused and looked at Happy, as if to say, "Are you crazy? Do you have any idea what I could do to you?" I think Happy just wanted to make a new friend.
If we are to protect ourselves, we need our anger and our fear … but sometimes these emotions can cause us problems. Big problems! When our anger is chronic or explosive, we begin a very swift downhill slide. Explosive anger harms us, harms the people around us, and harms our lives. This intense emotion hurts us physically, mentally, and spiritually. It fills prisons, hospitals, and even cemeteries.
(This is a free excerpt from my book, The Snowball Effect: How to Build Positive Momentum in Your Life. For a limited time, I am giving away FREE digital copies of the book with an option to dive deeper and get the video course.) GET IT HERE NOW!
What Explosive Anger Does to Us
Studies show that chronic anger and frequent fits of rage take a toll on your health and may even shorten your life. Take a look at the following physical conditions that have been associated with explosive anger:
increased risk of heart disease
high blood pressure
chronic fatigue
acid reflux and ulcers
sleeping disorders
impaired immune system/higher risk of common cold and other diseases
chronic headaches
increased asthma attacks
skin irritation
Explosive anger not only affects your physical body and can increase the risk of premature death, but it also creates problems in other areas of your life. Explosive anger can lead to the following consequences:
a stressful work environment
legal problems
domestic violence
isolation from family and friends
separation/divorce
raising children who become withdrawn or explosive themselves
failed relationships/loss of friendships
incarceration
unemployment
(This is a free excerpt from my book, The Snowball Effect: How to Build Positive Momentum in Your Life. For a limited time, I am giving away FREE digital copies of the book with an option to dive deeper and get the video course.) GET IT HERE NOW!
What Happens in Our Brain
When something triggers our anger or fear, our amygdala, the emotional part of our brain that makes an immediate assessment of danger and safety, reacts about ten times more quickly than our frontal lobe, the planning, reasoning, and problem-solving part of our brain. If we are truly in a life-or-death situation, this can be a good thing. We don't have to waste precious time thinking about how we want to respond; we just respond immediately. This fight-or-flight response served our ancestors well—they didn't have to stop and think about how to react when being chased by a hungry animal; they just responded immediately.
Unfortunately, in modern times, this fight-or-flight response gets us into a lot of trouble. When we perceive danger and our anger is triggered, we still respond as if we are facing a life-or-death situation. We respond based on pure emotion without thinking things through. This often leads to shame and regret. When we are in an emotional blizzard, we are blind to logic. We are responding with the logical part of our brain still asleep.
If we are to build positive momentum in our lives and let go of explosive reactions, we must retrain our brains so that our "thinking" cortex can catch up to our immediate-responding amygdala. In order to do this, we need to learn how to pause after our anger is triggered. This pause will give the planning part of our brain time to catch up so that we do not enter the emotional blizzard in the first place. In other words, this pause will help keep our anger from turning into a storm full of out-of-control rage. We must get our emotions out of the driver's seat and allow our logic, and problem-solving and reasoning abilities to play a part in our decision making. Recently there has been a lot of research showing that we can actually retrain our brains to do just that. With a lot of practice we can actually alter the connections in our brains so that we automatically think before we immediately react.
Most of this chapter presents how-to information that can really change your life. After researching the work of psychologists Marsha Linehan, Tara Brach, Marsha Lucas, and many others, I am passionate about sharing skills and techniques with you that have helped so many people retrain their brains to let go of impulsive, explosive reactions, which can lead to much greater life satisfaction, peace, and freedom. If practiced, these skills will improve your relationships and transform your life.
Before we get started, let's take a look at Ted, a top sales associate, and Karen, a stay-at-home mom.
(This is a free excerpt from my book, The Snowball Effect: How to Build Positive Momentum in Your Life. For a limited time, I am giving away FREE digital copies of the book with an option to dive deeper and get the video course.) GET IT HERE NOW!
Ted's Story
Ted had been working at the same company for the past ten years. Through the years he had proved himself to be the company's top sales associate. Ted's work ethic was exceptional, and he took pride in always giving 100 percent no matter what was asked of him. He understood the importance of teamwork and had remarkable leadership skills. When the position of general sales manager opened up, Ted and many of his colleagues thought that he was sure to get the position. His qualifications and his reputation were impeccable. When Ted got invited to dinner with the owner of the company, he eagerly accepted, thinking that he was about to be promoted.
The evening did not go as Ted had planned. The owner of the company praised Ted for all of his hard work and for the difference he had made in the company. Ted's boss told him that he was the type of employee who was irreplaceable. He told Ted that promoting him would not be in the best interest of the company, because Ted was needed on the sales floor, not tied up with administrative tasks. Ted had a difficult time digesting what he was hearing. Had excelling within the company hurt him? Had he not been the top-selling employee, would he have gotten the promotion? Ted felt his face flush with anger. He remained silent for several seconds after listening to what came as a total shock. He took several deep breaths and remained completely calm as he began to speak:
Mr. Jones, thank you so much for all the praise and support you have given me throughout the years that I have worked with this company. Not a day goes by that I have not taken a moment to appreciate the wonderful opportunity that I have been given to be a part of the team here. Due to this experience, I have grown personally and professionally in so many ways. While I am flattered that you refer to me as irreplaceable, I disagree that it would be in the best interest of the company to keep me out of management. You see, as a manager, I will have a better opportunity to teach others what I have found to be successful as a sales associate. I will be fully committed to helping others reach the goals that you have praised me for reaching. If you promote me to general sales manager, you will not regret it. I will do everything in my power to show you that this was the right decision for the company.
Then Ted looked his boss right in the eye and fell silent. Mr. Jones diverted his eyes and appeared to be reflecting on some of the points that Ted had made. Within several moments, Ted's boss shook his hand and agreed that he would be the right one for the job. Ted had gotten himself the position that he so badly wanted by doing the opposite of what emotion would dictate and not responding based on his anger alone. His immediate emotional response upon hearing that he was not going to get the promotion was to give his boss a piece of his mind and resign from the company. But by acting in a counterintuitive way, he gained himself the position.
This is not to say that everybody who sucks up or pleads to their boss will get the position they desire. Not even close. Ted's story just illustrates the benefits of staying calm, taking deep breaths, thinking things through, and taking the time to act based on wisdom rather than on pure, unfiltered emotion. Ted may have been able to remain calm and still not have gotten the promotion. But he would still have a job, which is more than he would have had, had he acted based on emotion alone.
Karen's Story
When forty-year-old Karen came to see me, she was feeling overwhelmed and depressed. Karen was a college graduate who had spent eight years working in a career she loved prior to having children. When her first child was born, she left her job to stay at home with her daughter. Now she had three children, ages eight, five, and two, and had not returned to work outside the home.
The days of praise and promotions had been replaced by dirty diapers, temper tantrums, and runny noses. Karen felt as if she had no connection with her husband, and every day had become Groundhog Day—same stuff, different day.
Karen explained how worn-out she had become. She said that she never took time out for herself and that she was frequently snapping at her children. Karen told me how isolated she felt due to the lack of adult connections. "My whole life revolves around my children, and I feel so alone," she explained. "I have become so short-tempered, and I don't like what it is doing to my children. They are now yelling at each other. My house feels like total chaos."
As Karen and I processed her situation and feelings, she realized that her total dedication to her family and her lack of self-care had left her gas tank empty. She was short-tempered because she felt as if she had nothing left to give. Karen and I worked together for several months, and she began to take better care of herself. She joined the YMCA and began to work out faithfully. Her children often joined her and enjoyed the children's programs the facility offered. Karen found a trustworthy babysitter, and she and her husband scheduled at least two date nights a month. Karen also joined a book club and looked forward to the adult time that she got to spend with other women. As a result of Karen's changes, she began to feel refueled. Her depression went away along with her explosive reactions. Her relationships with her children improved as well as her relationship with her husband. Over time her children also became less explosive due to the calm presence that Karen was now modeling.
Before Karen stopped seeing me for therapy, she told me that her house and her life no longer felt chaotic. She said that she had thought she was doing the right thing by giving every bit of herself to her family, but she now realized how miserable and explosive she had become. Karen explained that taking better care of herself not only benefitted her, but also created a happier home environment for the whole family. According to Karen, the number one cure for explosive anger is not outside of the self. It is going within and treating the self with loving care that tames the angry beast.
(This is a free excerpt from my book, The Snowball Effect: How to Build Positive Momentum in Your Life. For a limited time, I am giving away FREE digital copies of the book with an option to dive deeper and get the video course.) GET IT HERE NOW!
How to Stop Explosive Reactions
Do you want to let go of angry outbursts? Are you ready to take control of your emotions? Throughout the rest of this chapter, I want to share with you some practices that will help you avoid the emotional avalanche, keep you in wise mind, and stop you from reacting in destructive ways, even in the most difficult situations. When you are in wise mind, you are able to keep your emotions from reaching the extremes. You feel your anger, but it does not turn into rage; you feel your fear, but it does not turn into panic; and you feel your pain, but it does not turn into debilitating depression. In wise mind you feel your emotions and at the same time are able to reason and problem-solve.
The practices that follow are to be practiced and practiced and practiced until they become habitual. They will not be as effective if you just read them once and forget about them. If you have been reacting to the world a certain way for twenty, thirty, forty, fifty, sixty years, you cannot expect your reactions to consistently change overnight. It takes practice. Listen, if you have ever said or done anything that you wish you could take back, the suggestions in this chapter can really help you. I know that these skills have helped me and so many others. Many of these techniques do not stand alone. These skills go together. They build on one another. After all, that is what we are doing. We are building … building positive momentum.
Techniques That Will Help You Respond in a Productive Way
Avoid the Emotional Avalanche
Recognize your body sensations.
Insert an intermission.
Play the tape through.
Distract yourself.
Practice mindfulness.
Practice action opposite to emotion.
Know what makes you vulnerable.
Refuse the invitation.
Practice daily meditation.
Avoid making assumptions.
Ride the wave.
Recognize your body sensations.
When we are extremely emotional, the logical part of our brain is disengaged, and we often do things we regret. To prevent this from happening, we need to know when avalanche ___________ (insert your name) is coming.
Before you explode, do you feel it in your body? Are there signs or red flags? One of the first steps to letting go of explosive reactions is to be aware that we are getting ready to leave wise mind, and luckily for us, our body lets us know. We actually have physical body sensations that scream to us, "Watch out! An avalanche is coming. You are getting ready to lose control. If you do not take an intermission right now, you have only about one-quarter of a second before you will not be able to see straight. The avalanche is getting ready to block your view from all logical thinking. Whiteout is coming! Pause, close your mouth, distract yourself, and walk away now before you do something that you will really regret!"
The body sensations that we feel when our anger is triggered may not be the same sensations that another person feels. The important thing is to be aware of what goes on within your own body when your blood begins to boil. Below you will find a list of common sensations that many people experience just before an explosive outburst. Try to identify what goes on within you when your anger is triggered, and use that information as a serious warning sign.
flushed face
racing heart
clenching fist
grinding teeth
rapid breathing
shaking
sweating
urge to run
urge to move closer to the threat
dizziness
muscle tension in shoulders or elsewhere
numbness
paling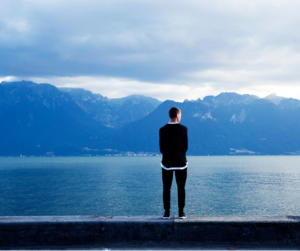 Insert an intermission.
So pretend that you are watching a play and it is the end of the third act. The plot has reached an emotional high, and your body is overwhelmed with sensations. Your heart is beating quickly, your shoulders are tense, and you are sitting on the edge of your seat. And then the curtain closes. It is time for an intermission. You get up, take a deep breath, stretch your legs, and take a trip to the restroom. You return to the theater calmer than you were at the closing of the curtain. The intermission has calmed you down.
When you identify sensations in your body that let you know that you are getting ready to lose control, it is time to take an intermission. By forcing yourself to pause when you are emotionally triggered, you can get yourself back into wise mind. You allow the reasoning part of your brain to catch up to your emotions.
It is often the intermission, not the event, that is life-changing. Between the event and your reaction lies a very small space. That space might be only a quarter of a second long. But if you practice inserting an intermission in that space, you give yourself time to think about how you want to react. Viktor Frankl, neurologist, psychiatrist, and Holocaust survivor, put it so well: "Between stimulus and response there's a space, in that space lies our power to choose our response, in our response lies our growth and our freedom." Yes, that space can be lengthened, but it takes a lot of mindful practice and focus. You can change what feels like an automatic response into an automatic intermission. And believe it or not, that is all you need. An intermission that is only several seconds long will change your response, which can transform your life.
Newsflash: Time-outs aren't just for three-year-olds. Reacting from wise mind almost always turns out better than reacting from extreme emotional mind. Remember to take an intermission. We can all use a time-out from time to time.
Play the tape through.
Do you ever react before thinking about the consequences of your actions? We can all benefit from playing the tape through during our intermission. This means that we play out the entire scenario in our mind before reacting. It is considering the consequences of our behavior before doing anything at all. Too often we act on impulse and pure emotion, causing us a lot of guilt, shame, regret, and remorse. Playing the tape through can save us from a lot of this inner and outer turmoil.
Let's say that you are angry at your boss, Fred, and you react by marching into Fred's office and telling him what an idiot he is. Chances are you will be looking for a new job by sundown. But if you are able to give yourself a time-out so that you can calm yourself down and think through the situation and how you want to handle it, you are more likely to deal with the situation in a productive way. A supervisor once told me that when his children made him angry, he sent them to their rooms. He did not send them to their rooms as a form of discipline; he sent them to their rooms so that he had time to calm down and think about how he wanted to react. He knew that he needed this time so that he did not say or do something that would be harmful to his children.
My dad once told me, "Remember what you know." Through the years, I have found this to be great advice. So many times we forget simple truths in life, things that we already know. Playing the tape through may be one of them.
Every choice that we make is followed by a consequence. Too often, we act impulsively, not taking the time to think through the possible repercussions of our actions. We do not stop and visualize the backlash resulting from our behaviors. We simply act without thinking it through in its totality.
Whether our choices are impulsive or well thought-out, the consequences will be the same. Sometimes the excuse, "I just wasn't thinking," just doesn't cut it. Take the time to play the tape through. The choices we make when emotions are high, we usually come to regret.
Take a look at some obvious things that we often forget. These are opportunities to play the tape through.
When you eat three pieces of chocolate cake, you will gain weight. How badly do you want the cake?
When you choose to stay up too late, you will be tired the next day. Do you want to be tired?
When you choose to drink too much alcohol, you will have a hangover or worse. Is this what you really want?
When you choose to show up late for work three days in a row, you will probably lose your job. Do you want your job?
When you choose to give up exercise, you will be out of shape. Do you want to be unhealthy and out of shape?
When you choose to lie, you will be doubted. Do you want to be doubted?
When you choose to respect yourself, you will be respected by others. Do you want others to respect you?
When you choose to make your behaviors match your values, you will have greater peace. Do you want peace?
When you choose to follow your goals with action, you will increase your odds of accomplishing them. Do you want to accomplish goals?
When you choose to be grateful, you will to be fulfilled. Do you want to feel fulfilled?
Taking the time to play the tape through is a skill that needs to be practiced over and over again. The more impulsive you tend to be, the more practice you will need. If you have practiced enough, you will be able to recognize your body sensations, insert an intermission, and play the tape through in a very short amount of time. You will have retrained your brain to respond to stimuli very differently than you did in the past, and with this comes great power and freedom.
(This is a free excerpt from my book, The Snowball Effect: How to Build Positive Momentum in Your Life. For a limited time, I am giving away FREE digital copies of the book with an option to dive deeper and get the video course.) GET IT HERE NOW!
Distract yourself.
During your intermission, it can be helpful to distract yourself from the triggering event. You may decide to distract yourself by paying attention to your breathing for several seconds. Oftentimes, just counting to ten or saying the alphabet works wonders. You may want to count tiles on the wall or see how many brown things you can find in a room. The key here is to lengthen the time between the upsetting event and your reaction. Now, I know that you may be thinking how strange it will be to start counting tiles on a wall the next time someone makes you angry. But believe me—looking strange for counting tiles may be much better than suffering the consequences of your explosive reaction.
Practice mindfulness.
Mindfulness is the state of being aware of what is happening in the current moment. It is having the ability to observe our thoughts from a distance without judging them as good or bad. They just are! Mindfulness involves thinking about what we are thinking. It is about coming out of autopilot and becoming acutely aware of what is going on in the moment. When we are mindful, we become cognizant of our habitual reactions so that we can interrupt our seemingly automatic responses. When we practice mindfulness, we practice doing only one thing at a time and thinking about only that one thing.
We must be mindful if we are to recognize the body sensations that we experience when our anger is triggered. We must come out of our own fog and tune in to what is going on within us. We notice how we are feeling without attaching some kind of positive or negative judgment to it. It just is. There is great personal power in this awareness.
When we are working on letting go of explosive reactions, mindfulness is critical. We notice our body sensations that tell us we have been emotionally triggered. We are aware of the thoughts that we have attached to the event. We are able to focus on lengthening the small space between the event and our reaction. We are able to pause long enough to play the tape through. All of these things help keep us in wise mind and out of the emotional avalanche.
Practice action opposite to emotion.
Action opposite to emotion means that you will do the opposite of what you feel like doing if you know that it is in your best interest. You feel like hitting him, so you walk away. You feel like yelling and screaming, so you lower your voice. You feel like isolating yourself due to depression, so you find support. You feel so frustrated that you want to harm yourself, so you tell someone immediately. You feel like punching the wall, so you count to ten and breathe. By forcing yourself to react in a different way, a less destructive way, you bring yourself back into wise mind. You see, you need only that pause, that distraction, or that opposite action for several seconds to get you back into a more rational state of mind. Just like the other skills listed in this chapter, action opposite to emotion takes a lot of practice. But once these skills become automatic, you will be in control of your emotional reactions and they will no longer control you.
Know what makes you vulnerable.
It is important for us to know what makes us vulnerable to explosive reactions. Although we each have different things that trigger our intense emotions, depending on our own personal histories, there are certain things that make us all more vulnerable to extreme emotional reactions. Remember the acronym HALTS. When we are hungry or hurried, angry, lonely, tired, sick or stressed, we are more vulnerable to things that trigger an emotional storm. Just knowing this can help. If we eat small meals throughout the day, give ourselves extra time when getting ready, and surround ourselves with supportive people, we will be less likely to have destructive outbursts. If we get enough rest and treat our illnesses, we are also less likely to blow up over something relatively small.
If we are hungry, hurried, angry, lonely, tired, sick or stressed, we need to remind ourselves that we are at risk for explosion. When we are triggered, we can say to ourselves, I have already been feelings out of sorts today, so I know that I may have a tendency to blow things out of proportion. Maybe I need to let this slide. By recognizing our vulnerability, we are better able to prevent our anger from turning into rage, our fear from turning into panic, our sadness from turning into depression, or our excitement from turning into outrageous mania.
Refuse the invitation.
When someone tries to engage you in conflict, you can refuse the invitation. Simply say to yourself, "No. I think that I will pass." You do not have to allow the problems of others to attach to you. For example, a driver on the highway makes a rude hand gesture at you for no apparent reason. You were having a good day. What is his problem? By refusing to engage, you continue to have a good day. The other driver can keep his problem—it doesn't belong to you. You do not have to let it become your problem. Let it slip off. You don't have to let it attach to you. Maybe the other person is trying to trigger your anger, wanting you to engage. Do you really want to give him or her that much power and accept the invitation?
Always be mindful that some people just go around looking for trouble. They are so miserable themselves that they want others to join them in their misery. You do not have to accept the invitation. You can always pass. It is really up to you.
Practice daily meditation.
Daily meditation will help alleviate stress so that emotional blowups are less likely to occur in the first place. Studies have shown that meditation decreases anxiety and restores peace of mind. Meditation can give you a sense of calm that does not end when the meditation session is over. It can carry you through the day, making you feel more relaxed and less likely to blow up if emotionally triggered.
You do not have to sit in a pretzel position, chant "Om," or be Buddhist to meditate. No, you can try to focus on your breathing and work on quieting your overactive mind in any way you please. It is relaxing and becoming more aware of the moment that I am talking about here. You can do this outside of an ashram.
When you meditate, you let go of a lot of emotional baggage that may have been building up all day. This reduces negative emotions and allows you to bounce back from additional stress after your session. You feel renewed and may gain a new perspective about things that may have been bothering you. Some studies show that as little as five minutes of meditation each day can dramatically calm down an angry brain.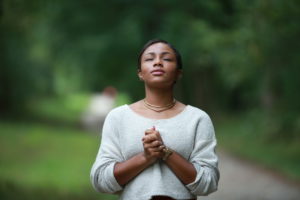 Pray.
Filling your intermission with prayer is incredibly powerful. When you are busy praying for patience or for the one who offended you, you are not reacting in a fit of rage. I cannot emphasize enough how important prayer is to letting go and calming down. Don't be afraid to ask for help. I am sure it is no surprise to those of you who pray that researchers have found that prayer has a calming effect. People who pray when provoked are less likely to become aggressive. They are more likely to let the provocation slip right off them. Prayer really can help us deal with anger and other distressful emotions. Sometimes actually praying for our enemy can be our best medicine. No matter what spiritual beliefs you embrace, you can benefit greatly from regular prayer.
Exercise.
The other day I was working out at the gym, and one of the trainers told me that exercise is his Prozac. He said that he would never be able to control his temper outside the gym if he did not spend so much time inside the gym. He said, "You know what, Kristin? I can leave this gym and someone can stick their middle finger up at me on the way home, and it doesn't bother me at all." I knew just what he meant. Exercise is a release. It is an awesome way to let daily frustrations go. Get rid of all of that negative energy. Go sweat it out. The harder you work at the gym, the less anger energy you have. And this can be a really good thing.
Avoid making assumptions.
Many times our emotional reactions have much more to do with our assumptions than they do with the reality of the situation. In other words, we often react to our own thoughts about an event rather than to the event itself. Let's say, for example, you go play golf on a Saturday afternoon and leave your wife and kids at home. You already feel a little guilty about going because you know that your wife has been stuck in the house with the kids all week. When you get home, you notice that your wife has cut the grass. Instead of feeling grateful, you feel annoyed. You tell your wife in a frustrated voice that you would have done it when you got home.
Now your wife is confused and annoyed. She didn't cut the grass to make you feel guilty for playing golf, as you assumed. She cut the grass because she wanted to give you a break, plus she wanted the exercise. Your response was based on your assumptions, not on the event itself. You got it wrong, and instead of thanking your wife, you became agitated with her.
Here is another example of how assumptions can get in the way. Let's say your wife is on your case once again for playing games or texting on your cell phone. You become frustrated with her, thinking that she just enjoys nagging you. You also think about the time that she, too, spends on her phone. So you snap back at her without stopping to consider that she wants to be with you. She is upset about your being on your phone because she wants to connect with you. Thinking about it this way may ease your frustration. If she didn't enjoy your company, she would want you to be on your phone and away from her.
This kind of thing happens all the time. If you want to let go of explosive reactions, ask for clarity and assume nothing. All assumptions do is cause problems for you and others around you. Always seek understanding before assuming anything. This, my friend, will save you from a lot of useless anger and needless relationship problems.
Ride the wave.
Emotions are temporary. They do pass. Sometimes we just need to be able to ride the wave and resist the urge to do anything at all. When an upsetting event occurs, if we can just stop for a moment, identify the emotions that we are feeling, accept them without judging them, and remind ourselves that they will pass, we may find the courage to endure them for a little while.
Learning to ride the wave of emotion is a skill that can be learned. Accepting and tolerating the emotion without jumping to a quick fix must be practiced and practiced to be mastered. When you are experiencing difficult feelings, talk to yourself in an accepting and nonjudgmental way. Positive self-talk may go something like this: Okay, I am feeling _______. And that is okay. I am going to accept that I am feeling this way and know that in ten minutes, an hour, tomorrow, I may not feel this way. If I can hold on and endure these feelings without exploding, I know that I will make it through and not regret my behaviors. I can make a decision about what to do as soon as I calm down.
In that small space between the event and your response, remind yourself to ride the wave, and you will, without a doubt, make a wiser decision about how to handle the situation. Remember, emotions make us human. We can experience our feelings and make rational decisions all at the same time. We just need to make sure that we are in wise mind before we respond. Ride the wave of emotion without reacting at all. It definitely is a wave worth riding.
Final Word
Aristotle reminds us, "I count him braver who overcomes his desires than him who conquers his enemies; for the hardest victory is over self."
If we are to let go of explosive emotions that snowball us down a destructive path, we first need to recognize our body sensations that tell us we have been emotionally triggered and we are ready to blow. Then we need to insert an intermission in the space between the event and our response. There are many helpful things that we can do during this brief intermission. We can pray, we can distract ourselves, and we can refuse the invitation to engage. We can also practice action opposite to emotion and, through it all, remain mindful of what is going on within us at that moment. To reduce the risk of an emotional explosion, we can exercise, meditate, pray, and take care of our body. We can remember HALTS (Hungry or Hurried, Angry, Lonely, Tired, Sick or Stressed) to help us reduce our emotional vulnerability.
So there it is, friends … the patterns to obliterate if you plan to build positive momentum. Resentment, harsh self-judgments, and explosive reactions will create a negative snowball effect in your life. They will get you going downhill on a destructive path. And that is not what we are building in this book. I know giving up these patterns of behavior takes a lot of practice. But you are worth it! Come on, now, let's keep building. You are doing a fantastic job!
We are just getting to the fun part now. We are going to keep building, one baby step at a time. Let's go.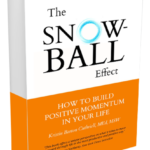 (This is a free excerpt from my book, The Snowball Effect: How to Build Positive Momentum in Your Life. For a limited time, I am giving away FREE digital copies of the book with an option to dive deeper and get the video course.) GET IT HERE NOW!